Social Transformation
Bizniz in a Box is an innovative Youth & Women Empowerment Programme (YWEP) which helps build township and rural economies by developing black youth-owned businesses that are responsive to the needs of their communities. It aims to help reduce youth unemployment, poverty, and inequality. The programme was adjusted in 2020 to achieve scale & drive greater impact.
CCBSA accelerates transformation and retains level 3 BBBEE status
Coca-Cola Beverages South Africa (CCBSA) has retained its level 3 Broad-Based Black Economic Empowerment (B-BBEE) status for following a rigorous verification process. The company attributes this achievement to strategic investments in amongst others, procurement which saw an increased spend with black-owned suppliers from 50% to just over 61% of its total adjusted procurement spend, of which 34% is with black females. 
As part of CCBSA's commitment to diversity and inclusion, the company has increased black female representation in leadership roles and senior management, from 89% recognition in 2020 to 94% recognition in 2021.
*Applications close on 31 January 2024
Coca-Cola Beverages South Africa (CCBSA) has committed itself to providing access to further education and training, by not only supporting students financially, but also providing a refreshing perspective on education with the launch of The Study Buddy Fund.
For the 2024 academic year the higher education support fund will pay for the tuition and accommodation fees of seventy academically deserving students from fourteen select host communities across the country.
To apply email the following information to studybuddyfund@gradesmatch.co.za
Send an email to get the link
Complete the digital application process and submit all required documents
Shortlisted candidates will be contacted for interviews
Selection of final recipients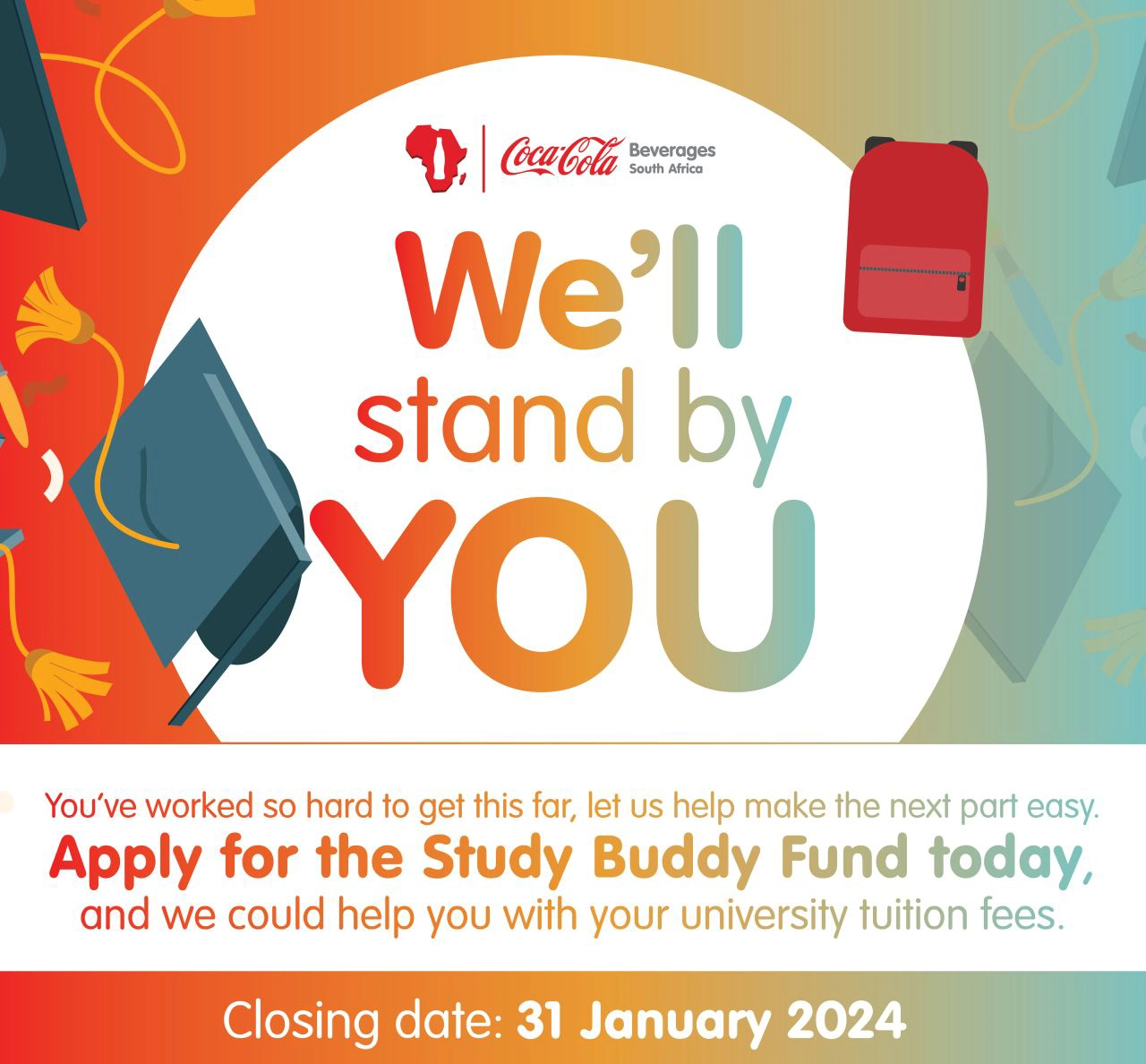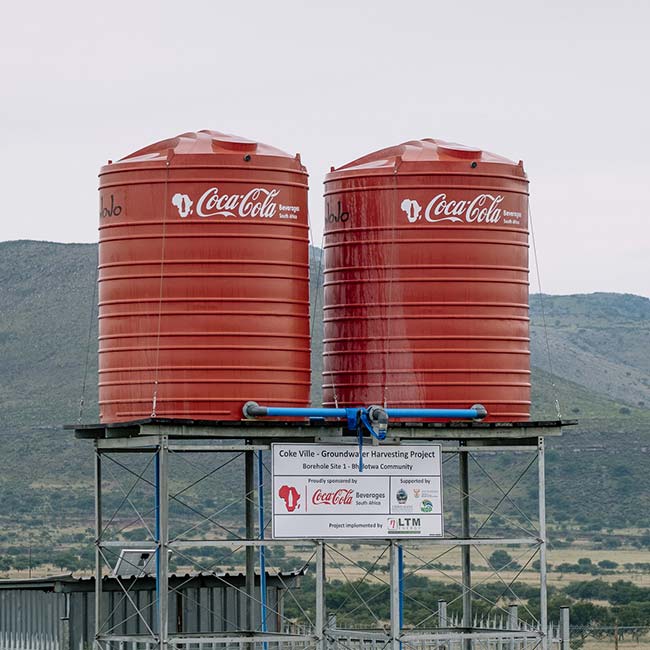 Launched in 2020, the Coca-Cola Beverages South Africa (CCBSA) Coke Ville Project- an off-grid, solar-powered groundwater harvesting, and treatment programme, is targeted at indigent communities experiencing water insecurity. To date the project has generated more than 150 million litres of water to the benefit of more than 15 000 households in urban and peri-urban communities across 9 sites in Limpopo, Eastern Cape, Gauteng, and KwaZulu-Natal, with a projected 12 more systems planned for 2022. Globally, The Coca-Cola Company's Water Stewardship Strategy 2030, is a three-pronged strategy to water which is focused on regenerative operations, healthy watersheds, and resilient communities. CCBSA's efforts in support of the Water Stewardship Strategy in South Africa shows how a global strategy can be turned into concrete local programmes that can enhance quality of life.
Any questions? Let's talk.